BACKGROUND     PARTNERS     ASSOCIATED BUSINESSES   
BACKGROUND
For many years, SPOT Festival has been Scandinavia's most important rendezvous for the Danish and international music industry. Musically, with a wide selection of export minded and trendsetting acts – and industry wise, with in-demand networking activities and an ambitious conference programme.
Genre wise, music, film & interactive are in recent years becoming more intertwined, and new and exciting projects, business models, and sales channels are opening up. This trend is an excellent opportunity for the music industry – and for the other industries.
It is this trend of blurred genres which is the focus of SPOT+.
SPOT+ strengthens the profile which has been developed by SPOT Festival and partners Promus, FilmbyAarhus, MXD and Shareplay in past years; SPOT+ presents a stronger and more vital international forum with prominent keynote speakers, and an insightful, and relevant conference programme focussing on the opportunities, pitfalls and challenges the industries are facing in the near future. But that is not all.
Networking has always been an important part of SPOT Festival. And now in a dedicated location – the SPOT+ Area where all of the industry related activities will take place; be it the always in-demand speed meetings, informal cups of coffee, or business lunches at the hotel restaurants. It will also be possible to rent separate meeting facilities on a need to basis.
In 2015, two new themes, STREAMING and BRANDING were added to last year's themes, SYNCH and MUSIC SUPERVISORS.
The intent is clear: SPOT+ is strengthening networks, knowledge sharing and international relations.
PARTNERS
The ambition of SPOT Festival is to create a promotional platform for Danish and Nordic music. The profile, line-up and scheduling are primarily dictated by the ambition to back new bands and artists who have the artistic level to do well internationally. The presentations include acts with SPOT Festival debutants as well as more established acts who are deemed potentially interesting for either Danish or international labels, publishers, music industry professionals or for other parts of the cultural industry and media.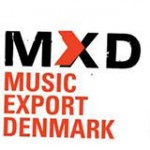 MXD – Music Export Denmark
MXD was created in 2005 and works to support and develop the export and exposure of professional Danish rhythmic music – through export aid, international projects in Denmark (e.g. SPOT Festival) and abroad (e.g. SPOT on Denmark showcases), and though furthering communication and knowledge sharing. MXD aims to create business opportunities for Danish artists and labels, and to strengthen networking connections between Denmark and foreign countries. MXD is funded by member organisations; IFPI Danmark, KODA, Roskilde Festival and ROSA – The Danish Rock Council. MXD is also financially supported by the Danish Ministry of Culture.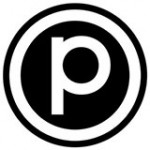 Promus – the music community of Aarhus
Promus is the community and networking center for both the music industry and the musicians in Denmark. Located in Aarhus, our main objective is to focus on the city's rich tradition for new music talent, but also to support, motivate, and help new businesses get a footing in the music industry of tomorrow. We see ourselves as the link between the established music industry and the new emerging talent – not only in Aarhus, but throughout the country. We are constantly working on tying the two together through networking arrangements, courses and seminars, workshops, mentor programs, business advice and office facilities – and especially through our partnership with SPOT Festival where we produce and coordinate a string of activities at SPOT+  – the conference part of SPOT festival.
ASSOCIATED BUSINESSES
HEADSTART FASHION
Headstart Fashion is an ambitious growth and development initiative by More.Creative, the joint creative initiative of Region Midtjylland and Aarhus, European Capital of Culture 2017. Headstart Fashion aims to make Region Midt an international and regional fashion industry powerhouse. Headstart Fashion collaborates with the fashion industry, major trade organisations, and educational institutions.